A sense of dread has struck much of the world because of the Omicron variant of the coronavirus. The World Health Organization declared that Omicron poses a "very high" global risk, and tagged it as VOC (Variant of Concern). 
Identified publicly on November 24th, this variant 
may be more transmissible and better able to evade the body's immune responses, both to vaccination and to natural infection, than prior versions of the virus, experts said in interviews.
According to WHO, the widely used PCR tests continue to detect infection, including infection with Omicron, as we have seen with other variants as well. Studies are ongoing to determine whether there is any impact on other types of tests, including rapid antigen detection tests. 
On December 3rd, Green Cross Medical Science (GC MS), a company specializing in diagnostic reagents and medical devices, confirmed that its rapid antigen diagnostic kit "GENEDIA W COVID-19 Ag" can detect the new Omicron variant.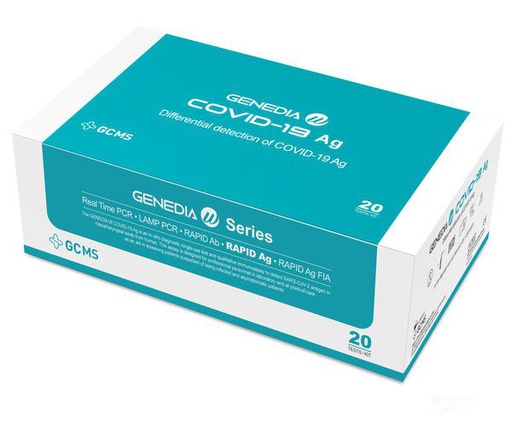 Omicron (B.1.1.529) is a virus designated as a mutation of concern by the World Health Organization (WHO) after alpha, beta, delta and gamma. For this mutation, 32 spike protein mutations, more than twice the delta mutation were identified. 
GC MS conducted its own 'in-silico' analysis to verify the test effectiveness of its own product against Omicron mutated virus. As a result, it was confirmed that the gene sequence of the Omicron mutant virus disclosed by the 'International Influenza Information Sharing Organization (GISAID)' did not affect the 'target region (nucleocapsid protein)' of the product.
The 'Genedia W COVID-19 Ag' product has confirmed its reactivity to existing alpha, beta, gamma, and delta mutated viruses through actual virus tests at the Korea Research Institute of Chemical Technology in April and August. The company explained that it is preparing to verify the actual virus reactivity against the Omicron mutated virus.
A little more than a year after the first success of a covid-19 vaccine in a clinical trial,
t
he fight is not yet over. 
Have symptoms? Get tested! 
Stop the spread. 
Help save lives!